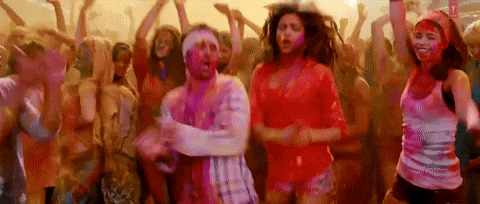 "Iss zamane ke bacche bhi na…"
"Pfft. You're a privileged millennial"
"Youngsters these days are very selfish"
"This generation doesn't know what love is"
"No values!"
"No respect for elders!"
I've heard this more than I've heard my own name being said.
I agree. We can be a bit clueless, or careless even. I forget birthdays, I forget to turn off the AC. I drink all the cold water in the fridge and I don't fill the bottles and replace them. If somebody criticizes me and not in a good way, I might ask them to go fly a kite.
But. Wait a second.
It is an "Iss zamane ka baccha" who stays up until 2 AM to comfort a distressed friend.
It is an "Iss zamane ka baccha" who wouldn't think twice about giving a lift just so she gets home safely in the dark.
It is an "Iss zamane ka baccha" who would spend all her pocket money to take a stray puppy in.
And it's all "Iss zamane ke bacche" who would stand up for what they believe is right even if it means that it is going against a best friend or a figure of authority. They don't make racist or sexist jokes. They are more accommodating or do I dare say, welcoming of the LGBTQ+ community. They start revolutions. They cried over Snape's death even after acknowledging the fact that he traumatized Harry and the other students. They grew up to accept that Raj is a terrible guy though DDLJ is one of the iconic movies of all time.
We squeal over cat videos. We laugh at memes. We obsess over TV shows.
We wouldn't judge someone for having tattoos or colored hair.
We wouldn't say "No!" when our child tells us that she wants to become a stand-up comic.
"Iss zamane ke bacche" are some of the kindest and the most forgiving people I know.
And next time someone calls me an "Iss zamane ka baccha"